D

ocukit

D

ata

P

rotection

A

pplication

Today, it is challenging for the Data Protection Officers (DPOs) to understand the lifecycle of personal data in their organisation and effectively identify all personal data flows within, given that different departments collect different types of personal data of both their customers and employees via various touchpoints and channels. Consolidation of information is done manually, including the use of spreadsheet, which may be time-consuming for the DPOs.

With the introduction of this free tool, you can use it to map and keep track of how personal data is being managed within your organisation and across all data touchpoints in a consistent manner, as well as monitor the remediation progress for the gaps and issues identified. This would allow you to understand all personal data flows in your organisation and manage the data protection risks in a more effective and productive manner.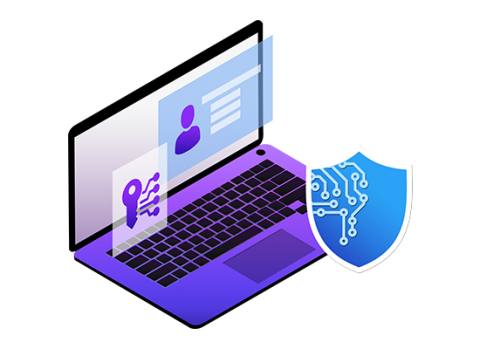 C.
A.
F.
E
Compliance of DPO - DDPA is designed with reference to Protection Provisions of the Personal Data Protection Act
Applicable to Multiple Industries - The tool is built to fit across different industries and scales
Free and User-friendly - DDPA is an open source software, which makes it readily available to businesses for FREE. No need for technical expertise. Just plug and play
Empower your Data Protection Officer - It enables DPO and other authorized users to track all accumulated personal data from collection to disposal using predefined fields. Create reports and templates to easily evaluate personal data accumulated
Data Protection in your Hands

DDPA Integration
Organizations can customize further to feed their business need. Features like archiving and cloud solutions can be made available.
Docukit Support
A dedicated Support team will be available to give assistance to DDPA users
Docukit Workshops
Stay attuned with the latest updates on technology trends and business applications with workshops conducted by iWV in partnership with Docukit
PDPC Data Protection Starter Kit Reference
Download here.
GET YOUR FREE DPO APP NOW!
Click the button and experience Data Protection in your hands!

Corelan Technologies is an IT Software Company that specializes on document solutions and data protection

Databank Solutions
Expertise
Feature Customization
Document Management Solutions (DMS)
Digital Workflow Solutions - Process Automation
Integration with other business software applications

Technical Expertise
Digitization - Document Process Automation
Data Protection - Data Life Cycle Management
Business Process Automation
Custom Development

Contact us now to learn more!
info@dataprotect.sg